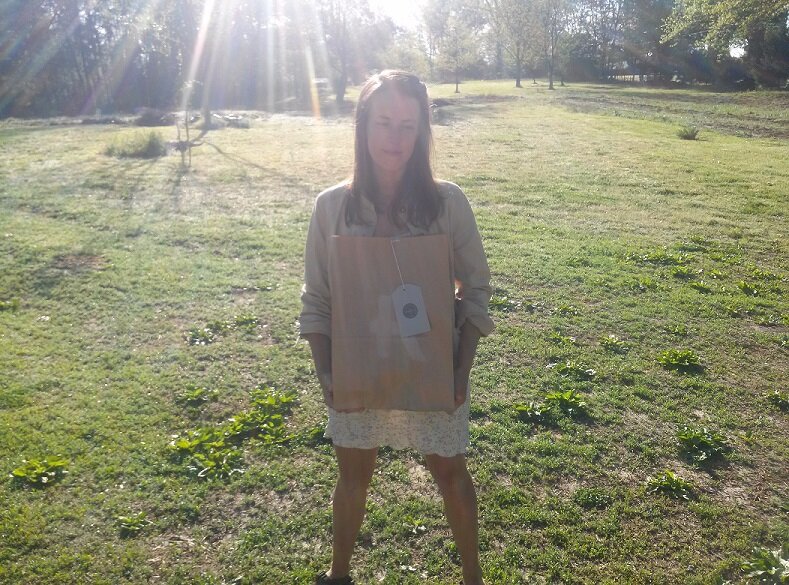 We are so, so excited to be able to say that today marked the kick-off of the Farm Academy's inaugural CSA. 2014 is the first growing season in which Farm Academy students are growing alongside Roots in the localest and sustainablest multi-farm CSA in the Memphis area and this morning we delivered our first CSA bags (brown bag with the "R" for Roots pictured above)!  Thank you to all of our loyal supporters for believing in us all the way. This day has been two years in the making and we're so proud of our farmers-in-training, Meggan, Bryce, and Noreen.
This week's full CSA featured yukina grown by Meggan (which she says is best eaten fresh in a salad), bok choy, spinach, and cilantro grown by Bryce and Noreen, and kale, radishes, and baby kale grown by Mary herself. The half share featured radishes, baby bok choy, spinach, and cilantro. We hope you enjoy it and can taste the labor of love this has been.
There's still some spaces available and we can add members to the CSA over the next few weeks if more of you sign up. Pick-up is every Saturday morning at the Cooper-Young Farmer's Market. Email Mary or check out through the Roots Market using Paypal.